Software Update, Snaplab+ version 3.3
26/01/2018
In the interest of providing the most complete all-in-one kiosk, and user feedback, please note our most recent additions to the Snaplab+ software available for the kiosk SL620 and SL620 II or order terminal DSTmini and DT-T6mini.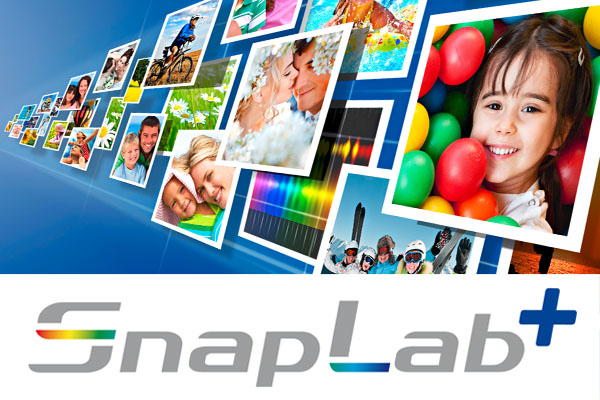 This new update adds the following feature :
- Panoramic Collage
- 5x15 cm (2x6 inch) Format
- Password to Access Settings
- GS1 DataMatrix Code
- Software Update from USB
- HDD Available Space
- Delete Orders After Printing
- Photo Card Printer
- Photo Card Prints (Recto and Recto Verso)
- Frames Photo Cards print (Recto and Recto Verso)
- Themes Photo Card print (Recto and Recto Verso)
- Adding Frames and Theme Graphics to Photo Card Products (Recto and Recto Verso)
- Adding Graphics for Logo for Photo Card Products
Download: Snaplab+ Software 3.3.9

Download: Snaplab+ 3.3.9 User Manual

PANORAMIC COLLAGE, NEW PRODUCT


Now you can use the Photo Editing Software to print up to 20 images in a graphic page in panormaic print sizes
* DS620 - 15x36 cm (6x14 inches)
and 15x 52cm (6x20 inches)
* DS820 - 20x 46 cm (8x18 inches)
20x56 cm (8x22 inches)
20x67 cm (8x26 inches)
and 20x82 cm (8x32 inches)
COLLAGE PRODUCT
NEW FEATURE : Collage product will accept up to 20 images instead of the previous maximum of 8 images.
5x15 CM (2x6 INCH) FORMAT, NEW PRODUCT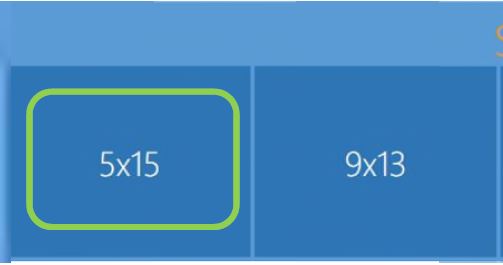 The 5x15 cm/ 2x6 inch format has been added to the print formats available (to create mini panoramic prints). It is available in Print Products and in Hot Folder Printer Service.

PASSWORD to ACCESS SETTINGS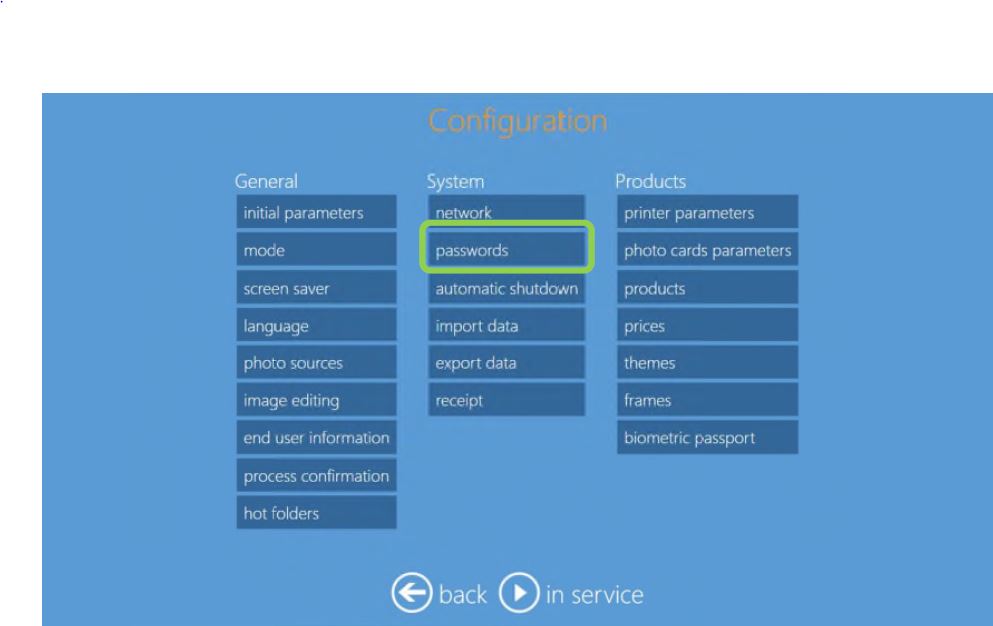 Possibility to set a password to access settings.

NEW FEATURE: There are two types of users: "administrator" and "operator". Administrator has access to all settings. Operator will be able to access Diagnostics and swith off or reboot the system.
GS1 DATAMATRIX CODE


2D Code available : GS1 DataMatrix

NEW FEATURE: Possiblity to print a GS1 DataMatrix 2D code at the bottom of ticket. This will allow automatic reading of order details.
SOFTWARE UPDATE FROM USB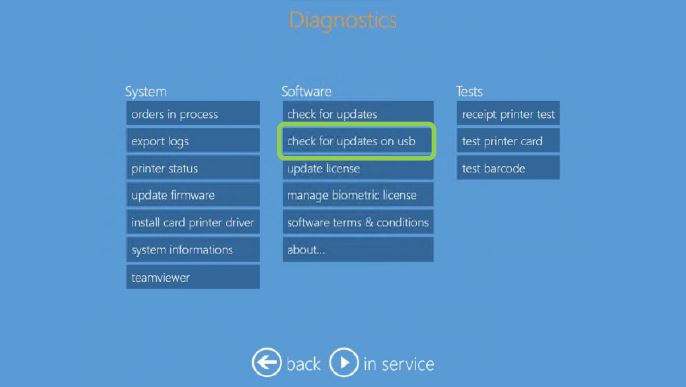 NEW FEATURE: Check for updates from USB

This function is in additon to the online "check for updates", very convenient for off-line units.
RECEIPT PRINTER TEST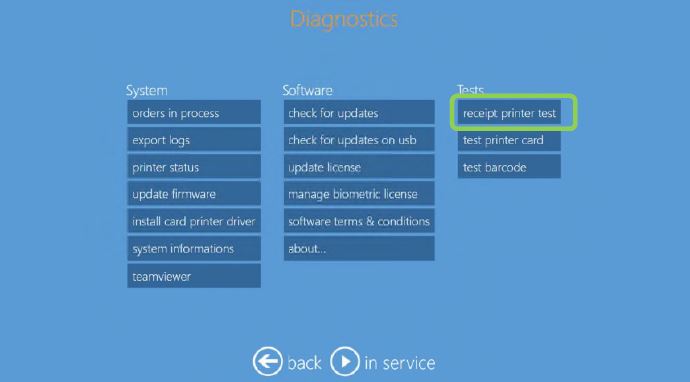 NEW FEATURE: System can test up to 2 connected receipt printers.

CARD PRINTER TEST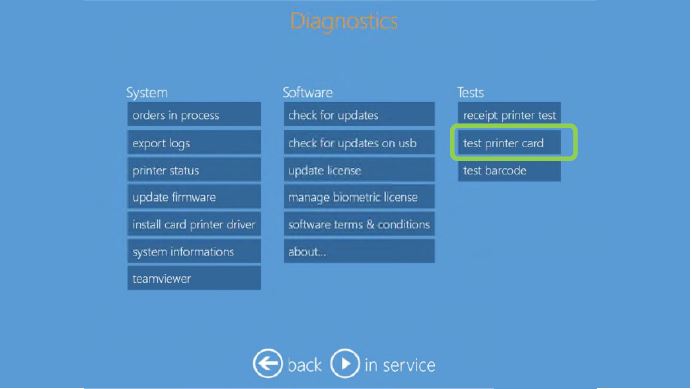 NEW: If the HID Fargo 1250e Dual Sided Card Printer is installed, connected and powered on, a test card will be printed. (Please note that Snaplab+ v3.3 is compatible only with HID Fargo 1250e Dual Sided Card Printer. It is necessary to follow DNP Photo Imaging Europe's install manual and set up.)
HDD AVAILABLE SPACE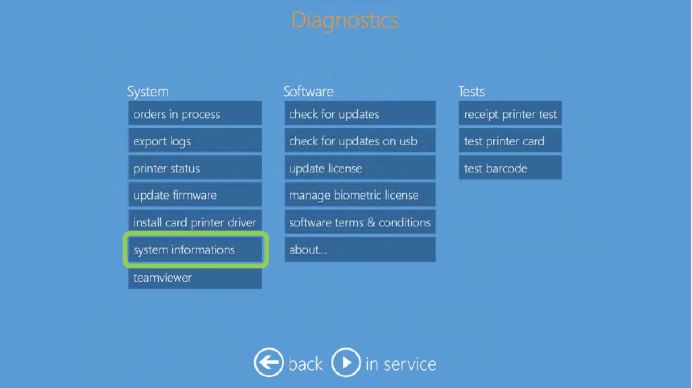 NEW FEATURE: Users can check the available space on the terminal's Hard Drive.

DELETE ORDERS AFTER PRINTING

NEW FEATURE: Users can erase automatically orders that have been printed.

PHOTO CARD PRINTING- NEW PRODUCT

Print a personalized plastic card selecting from various themes or by loading your own graphics.
Card Print is only available if HID Fargo DTC1250e is Installed, Configured, Connected and Powered.
For the installation of this Card Printer and Color Enhancement, please follow the User Manual for instructions from our DNP website.

USER MANUAL UPDATE

An updated USER MANUAL is available on the DNP Photo Imaging Europe website, or you can download by clicking on the link below.
Please share these updates with your clients.

Download: USER MANUAL